Welcome to St. Mark's Preschool
Kama'aina Kids at St. Marks is located between the slopes of Diamond Head and Waikiki at the corner of Kapahulu Avenue and Herbert Street. Our hours of operation are from 6:00 am to 6:00 pm with program times available to fit your needs. We service families with children aged six weeks to five years of age. Included in our school districts are Liholiho, Ala Wai, Waikīkī, and Jefferson. Our school is located in an area that supports students who are attending or working at the University of Hawaii, Kapi'olani Community College and Chaminade University.
At Kama'aina Kids St. Marks we have 6 classrooms with teachers who are educated with degrees and training that support their ability to provide ongoing quality care. In each class we have a lead teacher and an assistant. In our Infant and toddler program we have trained Caregivers and an assistant. As a parent, we want you to feel secure in knowing your child is safe and nurtured in a caring and developmentally appropriate surrounding with well-trained, and friendly staff members.
Kama'aina Kids St. Marks Preschool is proud to hold a national accreditation, NEPCA. This accreditation holds preschool providers to national standards to encourage quality and identify excellence in early childhood programs throughout the United States and other countries. The NECPA Standards gauge quality in the areas such as adult/child interaction, the health and safety of the physical setting, staff framing, curriculum/ assessments, and the relationships between the administration, the parents, and the community.
Our curriculum at Kama'aina Kids St. Marks is Creative Curriculum. This curriculum is a blueprint for planning and implementing a developmentally appropriate program. It has proven effective in helping children acquire social competence and skills they need to success as learners. Our goal is to create a classroom where children can thrive. We focus on four developmental areas- Social/Emotional, Physical, Cognitive and Language.
We are a year-round program, accepting children for enrollment at any time. We are very accommodating towards our parents and their need for care. We invite you to call our school and schedule a tour.
Payment
We accept a variety of payment methods including major credit cards, debit cards and tuition assistance including DHS, Pauahi Keiki Scholars, NACCRRA, and Preschool Open Doors. Scholarships from Kama'aina Kids may also be available. Please contact us for more information on how you can enroll your child at St. Mark's Preschool!
Accreditation: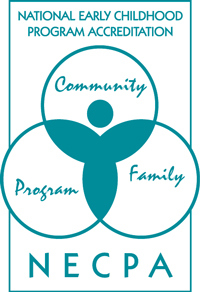 Director:

Ronee Colby

Address:

539 Kapahulu Avenue

View on Map


HI

,

Honolulu

96815

Ages:

6 weeks to 5 years old

Program Hours:
Options:

Full-day
Children in diapers accepted
Preschool Contact Form
Would you like more information about this preschool? Please submit this form and a representative will follow up with you.
Inquiry Form
New to our preschool? By completing our Inquiry Form, we will contact you within 5 business days to confirm details.