Welcome to Pi'ilani Preschool
Pi'ilani Preschool is conveniently located in central Kīhei. We are our own building in the center of the Pi'ilani Garden apartment complex. The complex provides us with a beautifully landscaped backdrop to our facility. We are a state licensed and nationally accredited site through NECPA. We chose to commit to these high standards to let the community know that quality care and education is of the utmost importance to us. Our staff are provided with ample continuing education and training to keep them current and knowledgeable in the field of early childhood education. All staff are certified in pediatric CPR and first aid. Our classroom teachers use creative curriculum as our guide when setting up and planning the lessons and environment.
Our infant and toddler Keko classroom has an amazing team of 4 staff that work very hard to prepare the environment and keep a consistent routine for the children. We provide Similac formula and Gerber baby food for your convenience and as table foods are allowed, we provide that as well.
Our two year old He'e classroom has a terrific trio of teachers that work very well together to provide multiple activities and lots of attention for your little ones. Ms. Renee infuses Spanish and sign language throughout the day to provide culture and diversity, Ms. Tessa has a niche for movement and physical activity as well as art. Ms. Laura is well rounded in many aspects of the classroom routines and experiences.
Our three year old Pueo classroom is taught by Ms. Trica who has many years of experience and multiple degrees all relating to early childhood education including a masters with a Montessori emphasis. She really fosters independence in the children in her care and provides many opportunities and choices for them to learn. Ms. Tricia also takes her class on a short walk to the community center kids pool weekly for water play.
Our four and five year old Honu classroom is dedicated to Kindergarten preparation. Ms. Suzanne devotes herself completely to her students and makes many individualized experiences for them as well as inclusionary experiences for all of them. She has a very blended philosophy, having worked with high scope, creative curriculum, and Montessori methods. This classroom benefits from having 2 teachers with degrees. Ms. Sarah has had the opportunity to work with every age group in our preschool and the children love her young, playful spirit.
Our program includes breakfast, lunch and an afternoon snack. We participate in the USDA food program to provide well rounded, nutritious meals with several components such as protein, dairy, vegetable, fruit and a bread/grain selection. This not only provides your child with many healthy food choices but also exposes them to a great variety of foods. Also, our program does not make it mandatory for your child to be potty trained, we are more than happy to assist you and your child with that endeavor. Our center can give parents peace of mind, as the front doors are coded to limit access and each classroom has a security camera in them so that the parents can see their child and the director can monitor throughout the day from her office.
Payment
We accept a variety of payment methods including major credit cards, debit cards and tuition assistance including DHS, Pauahi Keiki Scholars, NACCRRA, and Preschool Open Doors. Scholarships from Kama'aina Kids may also be available. Please contact us for more information on how you can enroll your child at Pi'ilani Preschool!
Accreditation: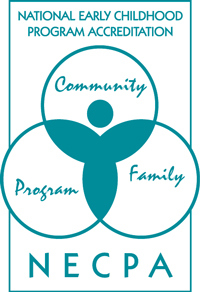 Director:

Karen Sim

Address:

10 Manino Circle

View on Map


HI

,

Kihei

96753

Ages:

6 weeks to 6 years old

Program Hours:
Options:

Full-day
Children in diapers accepted
Preschool Contact Form
Would you like more information about this preschool? Please submit this form and a representative will follow up with you.
Inquiry Form
New to our preschool? By completing our Inquiry Form, we will contact you within 5 business days to confirm details.