Welcome to Pearl City Preschool
Kama'aina Kids Pearl City Preschool is located in Central Oahu near the Pearl City Shopping Center and easily accessible to the H1 freeway. Surrounding community areas include Pearl City, Waimalu and Pearl Ridge. We accept children as young as 6 weeks old to 5 years old. Our five classes include teachers with more than 80 years combined experience in the education field and working with children.
We are a nationally accredited school recognized by NECPA – National Early Childhood Program Accreditation since 2012. We uphold the highest standards in quality and excellence in the care of our children.
We have renovated 2 of our 3 playgrounds to include new playground equipment, picnic tables, a bright, new yellow track to ride bikes and a huge sandbox that can fit about 15 children.
Our Infant and Toddler classes are cozy and comfortable with nurturing and loving caregivers to watch over your children as they explore and discover within their environment.
We have incorporated the Creative Curriculum in all five classes at Kama'aina Kids. We observe, assess and work with our children in 4 areas of development – Social / Emotional, Physical, Cognitive and Language. This curriculum environment is where the children are encouraged to express themselves in art, play and social settings.
Our school year starts in August and ends in July of the following year. We accept enrollment of new children at any time. We accommodate various schedules upon the needs of the parents, which include full time (5 days a week) and part time days (2 – 4 days per week). We are open from 6 am to 6 pm with our Infant Class hours starting at 7:30 am and ends at 5:30 pm.
We invite you to come and take a site tour if you are interested in enrolling your child at our facility. Feel the warmth and friendly atmosphere where your child will grow and learn.
Payment
We accept a variety of payment methods including major credit cards, debit cards and tuition assistance including DHS, Pauahi Keiki Scholars, NACCRRA and Preschool Open Doors. Scholarships from Kama'aina Kids may also be available. Please contact us for more information on how you can enroll your child at Pearl City Preschool!
Accreditation: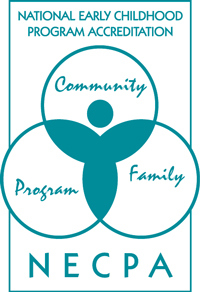 Director:

Chanelle Mattos

Address:

784 Kamehameha Highway

View on Map


HI

,

Pearl City

96782

Ages:

6 weeks to 5 years old

Program Hours:
Options:

Full-day
Children in diapers accepted
Preschool Contact Form
Would you like more information about this preschool? Please submit this form and a representative will follow up with you.
Inquiry Form
New to our preschool? By completing our Inquiry Form, we will contact you within 5 business days to confirm details.