Mililani Tech Park Preschool
Welcome to Mililani Tech Park Preschool
Looking for a great preschool in Central Oahu? Check out Mililani Tech Park Preschool!
We are located in the tranquil Mililani Tech Park, surrounded by greenery and cooled by gentle tradewinds. With easy freeway access, we are a convenient location for Mililani, Wahiawa, Schofield, Wheeler and North Shore families. We are nationally accredited by NECPA (National Early Childhood Program Accreditation) and have been since 1998.
We have 4 toddler/ twos classrooms and 4 classrooms for 3-5 year olds. Each age group has their own outdoor playground and our large multipurpose room serves as an indoor playground during the rainy season. All 8 classrooms have covered lanais to extend classroom space.
Our highly qualified, well trained and nurturing staff utilize the nationally recognized Creative Curriculum as the basis for creating their well-thought out lesson plans and child assessments. Teachers create individualized portfolios for each child, documenting their yearly developmental growth in the areas of physical, cognitive, language and social-emotional growth.
Working with our toddlers and twos takes a very special kind of person. Our Staff have been carefully selected for their caring, patient, calm, playful nature. They all attend annual training specific to this age group to stay at the top of the field.
Our 3 year old Teachers present weekly themes, based on the Community and World we live in. We want to help children develop a positive sense of self and how they are a member of a larger community. Popular themes are Pets, Bugs, and Community Helpers.
Our four year old classrooms have computers to enhance their learning experiences. To address the 2014 change in Kindergarten Attendance Cut Off date, we have restructured our Pre-K curriculum to provide a Kindergarten Readiness focus.
Please come by for a visit. This could be the place where your child will start on a new adventure of life-long learning.
Payment
We accept a variety of payment methods including major credit cards, debit cards and tuition assistance including DHS, Pauahi Keiki Scholars, NACCRRA, and Preschool Open Doors. Scholarships from Kama'aina Kids may also be available. Please contact us for more information on how you can enroll your child at Mililani Tech Park Preschool!
Accreditation: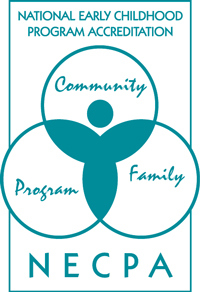 Director:

Summer Namahoe

Address:

345 Kahelu Avenue

View on Map


HI

,

Mililani Tech Park

96789

Ages:

12 months to 5 years old

Program Hours:
Options:

Full-day
Children in diapers accepted
16
Preschool Contact Form
Would you like more information about this preschool? Please submit this form and a representative will follow up with you.
Inquiry Form
New to our preschool? By completing our Inquiry Form, we will contact you within 5 business days to confirm details.