Welcome to Kahului Toddler and Preschool
Kahului toddler center and preschool is a special place. Families become Ohana and children are nurtured and educated in a school that is aloha. We are proud of our classrooms which are equipped with learning centers and specialized learning activities. The spacious shady playground is full of gross motor equipment and has several garden areas. We became NECPA Accredited February of 2013. We are a licensed program under the Dept. of Human services. Our staff are professional educators who have worked in early childhood education for between 2 and 15 years. We use Creative Curriculum which is a high quality curriculum that is based on early learning research. We accept children 1 year through 6 years old. Children participate in a full day of planned educational activities. Weekly lesson plans are developed for each age group based on building target skills. Daily observations are documented as part of the ongoing assessment process. Teachers provide individualized assessments and skill building activities to ensure children are prepared for the next class and kindergarten. Health and nutrition are part of our curriculum. We provide breakfast, lunch and snack included in the monthly tuition. We are part of the USDA food program which helps ensure meals contain all the needed nutrition components. We have a great cook who prepares a combination of hot and cold meals at our school kitchen.
Our school is located next door to Rosalani retirement home which provides a unique opportunity to build intergenerational relationships, learn from our older generation. We contribute to our community and this neighbor by visiting to share songs, bring cards and artwork, celebrate holidays and talk story.
Payment
We accept a variety of payment methods including major credit cards, debit cards and tuition assistance including DHS, Pauahi Keiki Scholars, NACCRRA, and Preschool Open Doors. Scholarships from Kama'aina Kids may also be available. Please contact us for more information on how you can enroll your child at Kahului Preschool!
Accreditation: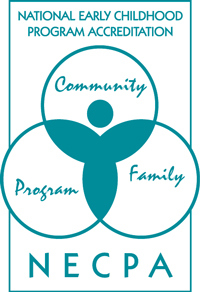 Director:

Heather Nelson

Address:

50 South Papa Avenue

View on Map


Hawaii

,

Kahului

96732

Ages:

12 months to 5 years old

Program Hours:
Options:

Full-day
Children in diapers accepted
Preschool Contact Form
Would you like more information about this preschool? Please submit this form and a representative will follow up with you.
Inquiry Form
New to our preschool? By completing our Inquiry Form, we will contact you within 5 business days to confirm details.