Welcome to Enchanted Lake Preschool
Mahalo nui loa for taking an interest in our preschool! We hope you find the following information helpful.
We are located in Enchanted Lake. Included in our school district is Keolu, Ka'elupulu, Enchanted Lake and Maunawili Elementary Schools. We serve families with children ages two to five. We will assist your two year old child with potty training and make it a positive learning experience for them.
We also offer two three year old classes and two four year old classes. We have ample space for children that are late born and will have to be in preschool for the extra year.
Our staff is friendly and very helpful as they work with families to create an environment that is challenging yet safe to make mistakes to create memorable positive learning experiences. Our qualified staff is here to encourage young children to challenge themselves as they grow to be independent individuals. We provide children with a variety of learning experiences to help set the foundation for a lifetime of learning.
Currently we are the only site to be dual accredited through NECPA and NAEYC. We are privileged to hold these accreditations as it is a commitment to provide continuous quality care for our young island keiki. The Creative Curriculum allows us to plan individually for each child.
We are able to observe, assess and implement learning activities that will encourage our keiki to challenge their young minds. We prepare children cognitively, emotionally, socially and physically to enter kindergarten. We feel it is important for children to develop in all learning areas.
At our site we encourage families to assist us in our community service projects. We teach our children to have empathy for others as each class does at least one community service project each school year. Some projects we participate in are: Salvation Army Toys for Tots and Angel Tree, Hawaii Food Bank, Donations for the Humane Society, donations to local organizations that help local families and Trick or Treat for UNICEF. We have a school bus that is used to take our children in field trips during the school year. We are also able to provide a summer's explorers program that is open only to our currently enrolled children. This allows children to explore different places on our beautiful island that we call home. Some places we visit are Polynesian Culture Center, nature walks, Dole Plantation and other fun places.
Payment
We are able to assist families with tuition assistance such as Pauahi Keiki Scholarships through Kamehameha Schools, Preschool Open Doors, DHS and NACCRRA. We may also be able to provide assistance through our Kama'aina Kids Scholarship. Please feel free to contact us if you have questions or would like to enroll your child.
Accreditation: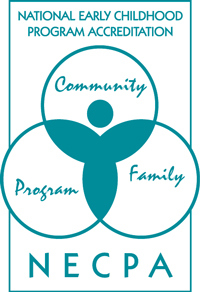 Director:

Nicole Shodahl

Address:

1425 Keolu Drive

View on Map


HI

,

Kailua

96734

Ages:

12 months to 5 years old

Program Hours:
Options:
Preschool Contact Form
Would you like more information about this preschool? Please submit this form and a representative will follow up with you.
Inquiry Form
New to our preschool? By completing our Inquiry Form, we will contact you within 5 business days to confirm details.